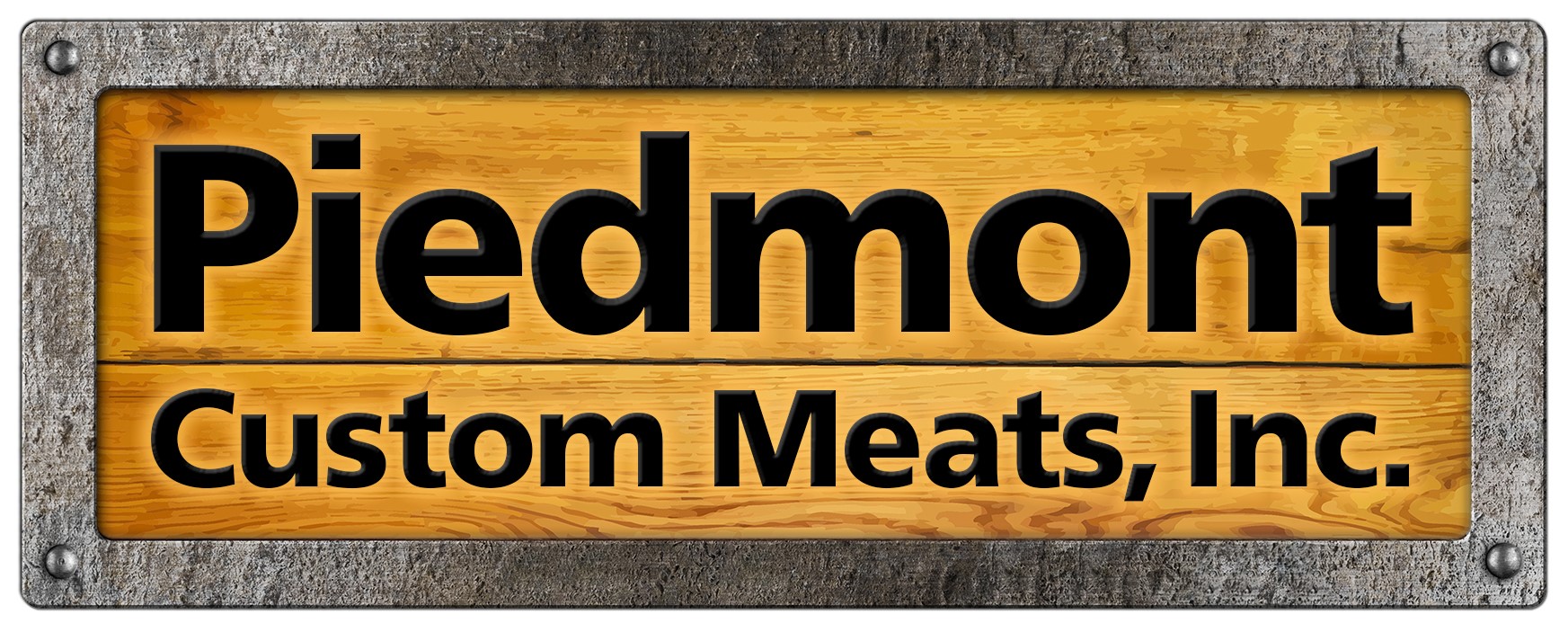 Mark Deesing Seminar Cancelled
Due to unforeseen circumstances the seminar scheduled with Mark Deesing of Temple Grandin Farm Designs has been cancelled. All pre-registered attendees will receive a full refund of the $10.00 registration fee. Piedmont and Mr. Deesing are coordinating schedules to bring this seminar on Humane Handling and Facilities Design later this year.
Welcome to Piedmont Custom Meats! We are a USDA-inspected, AWA-approved slaughter and processing facility able to receive cattle, hogs, sheep, goats, bison, ostriches, and water buffalo. We also now process Alpaca under NC State inspection.

Piedmont Custom Meats recently opened the new 18,000 sq. ft. processing facility at 430 NC Hwy 49S in Asheboro, NC. While all animal harvesting will still happen at 9683 Kerr's Chapel Road Gibsonville, all meat processing will now happen in Asheboro. You will now have the option to pickup completed product at either location.

Our team at Piedmont Custom Meats appreciates all of the hard work, time and attention you have invested into raising quality animals, and we pride ourselves on providing you with dedicated, reliable customer service from drop-off to pick-up. We ensure your satisfaction by making you and your products our highest priorities from the moment you dial our number or drive through our gates. Whether you're bringing us one animal or 100 animals, from our humane handling and slaughter to the complete traceability of finished product, you can trust that we are here to serve you with nothing less than the best we have to offer.
Please call us at 336-628-4949 or email us at PCM@PiedmontCustomMeats.com with any questions you may have, or feel free to step into our office, where we will be happy to welcome you in person. However you choose to contact us, our knowledgeable and professional staff look forward to speaking with you and guiding you through our offered services.
While you do not need an appointment to drop by the office with any questions or concerns you may have during business hours, due to an increased demand for our services and higher volume of orders, we ask that all customers call or come in to schedule an appointment with PCM before dropping off animals.

Please note, our slaughter schedule is subject to change during shortened work weeks.
We will be closed in 2017-2018 on:
Monday, December 25, 2017
Monday, January 1, 2018
Tuesday, January 16, 2018 - Monday, January 22, 2018
Wednesday, July 4, 2018
Thursday, November 22, 2018 - Friday, November 23, 2018
Tuesday, December 25, 2018
Animal Harvest - 9683 Kerr's Chapel Road, Gibsonville, NC 27249
Animal Processing - 430 NC HWY 49S, Asheboro, NC 27205
Finished Product Pickup - You the customer specify where you would like to pickup!
Call us at: 336-628-4949